High5LA serves tech leaders with a full suite of agile services in .NET and Java.
Clients trust us with their toughest challenges, and we revolutionize how they go to market. It's that simple. For over a decade, our team has designed custom strategies to drive growth by building relationships and implementing processes that are disciplined, rapid, and measurable.
---

Take a look at a few highlights separating us from the average dev shop.
1. Achieving Harmony

---

We improve team chemistry, maximize in-house talent, and shepherd fragmented ideas to a coherent, high-performing whole.

Clients depend on our veteran ability to rise above the noise. Our ideal clients are maturing companies with $10-50m in revenue and most an assist away from being championship caliber.

2. Our Process Breeds Clarity

---

We set an aggressive pace and maintain the momentum.

A synchronized scrum team scales each project with a premium on facts and impacts. More than follow agile development, we create a flexible environment of discovery and solutions, leading the client to understand the route to their goals and focusing on essential action and decisions.

3. We accelerate toward the tangible

---

We know how to operate in the abstract. We produce even when clients can't fully articulate their vision.

Given high-concept ideas, we are quick to extrapolate business implications and decode complexities. Then we refine and communicate concepts so that anyone can understand. Clients are inspired, excited, and ready to race when they see the track we clear.

4. We invest in relationships

---

Clients seek our counsel for our creativity and resourcefulness. Mutual respect leads to great adventures in building and strengthening businesses together.

Let's get started!
about
Driven by whatever it takes to elevate our clients' game
A seasoned team of 50 in Los Angeles and Beijing
High5LA is a family-run software services company. For 11 years we have built great products by establishing meaningful relationships and sticking to our penchant for simplicity, process, and clarity. Five years ago we made the switch to being a full-service agile shop. Now all projects utilize scrum development strategy.
We are a seasoned team of 50 in Los Angeles and Beijing, led by Lei and Jennifer (introduced below) who work hand-in-hand with our clients. Together, we galvanize great ideas.
MEET THE TEAM
Lei Ditch
Director, Technology
I started my first software company in high school. Today, building software is a far more sophisticated endeavor. So much more can be accomplished than even a year ago. And a year from now, the same will hold true. That's what I love most about how this industry touches all others–the constant, accelerating evolution of ideas and technology.
From Palo Alto startups to organizations such as Oracle and JPL, across 14 states and 3 countries, I've learned what differentiates good software from bad. In most cases, managing a few key ingredients well –
people, process, communication
– makes all the difference. Here at High5LA, this is what we do best.
I grew up in Michigan and am married to a Trojan. I play beach volleyball but these days my exercise comes mostly from keeping up with my son, Ian. Our next adventure together: ice hockey.
Stanford '01 BS, MS Computer Science
Jennifer Tooley
Director, Client Services
I love working with smart people. To their big ideas, I bring a particular mix of creativity, organization, and passion that contributes to tangible results.
At the University of Georgia it was the founding of the New Media Institute; at UCLA Anderson it was the 4x expansion of the 15-year-old program Management Development for Entrepreneurs. Here at High5LA, I embrace our partners' real challenges with a team, the tools, the skill, and experience to surmount them.
My chosen daily meditation – a mindful nod to
less is more
– is living simply in 605 sq. ft. with Jeff, a SpaceX engineer, and our daughter, Cecilia. When we aren't feeling the Zen, it's a clear reminder to be outside exploring.
SERVICES
Agile software services in .NET and Java
Full-service or à la carte engagements with straightforward pricing
One of our clients compares us to
an affordable luxury automobile

. We deliver great engineering including a long list of options…without additional markup.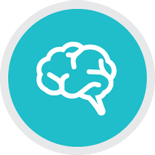 Product Owner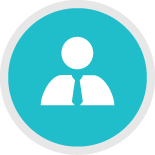 Scrum Master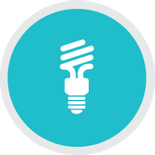 Engineering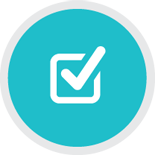 Quality Assurance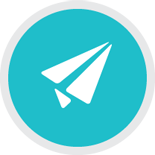 Launch
CLIENTS
Our clients want to talk to you if you want to talk to them…
TESTIMONIALS

As crazy as a product release can be, it would be so much more so without High5LA. They allow us to stay focused on priority items yet maintain confidence in the rest.

Brendan Flannery, Director of Fandango

TESTIMONIALS

The biggest benefit from working with High5LA has been the discipline, predictability, and accountability they bring to each project. We've leveraged their processes beyond our engagement and made our in-house team better.

Chip Goodman, CEO inTEAM

TESTIMONIALS

We needed a partner to take ownership of the projects and work proactively with our developers. High5LA understands our needs and works with us to deliver empowered service that meets and often exceeds our requirements.

Karen Leiberman, Manager Syncsort

TESTIMONIALS

PLEG is the second company that I have trusted High5LA with engineering. I am extremely pleased with their work and would recommend them to any company needing high performance software development.

Robert Sipko, CTO Private Label Executive Gifts, Inc.

TESTIMONIALS

We chose High5LA because we felt they would deliver on their promise regarding timing and price. Not only did this turn out to be the case, but we also enjoyed service, professionalism, insight, and collaboration far beyond our hopes and expectations.

Camille Landau, CEO of Referquest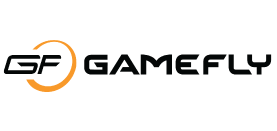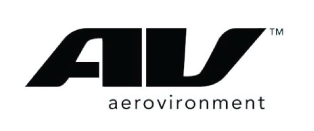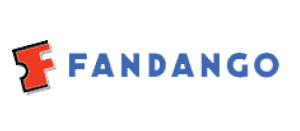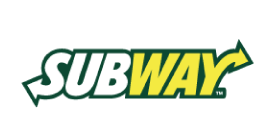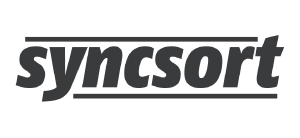 CONTACT
We're happy to know you. Let's visit.
If you think we can help, call us at 626.765.7502 or write to hello@high5LA.com.
---
Or, tell us a bit about yourself, and we will contact you.
A few details, please.